Kiln is a boutique flexible office space for rent in Meridian, designed to gather and inspire the brightest minds of the greater Boise area.
Kiln Meridian offers a flexible coworking space designed to empower teams of all sizes, from 1 to 100. Our fully-furnished and hand-crafted environment features 14 AV equipped conference rooms, a podcast studio, a 75-person atrium, a refresh room, and 2 fitness areas. Our supportive and thriving community also hosts a range of networking and wellness events to give our members the tools to grow and create a competitive advantage for their business.
Located at the intersection of I-84 and Eagle Road, Kiln Meridian is leading the way in the future of work with a unique combination of productivity, lifestyle, and community. Come and discover the perfect workspace for your business.
Bespoke Coworking Experiences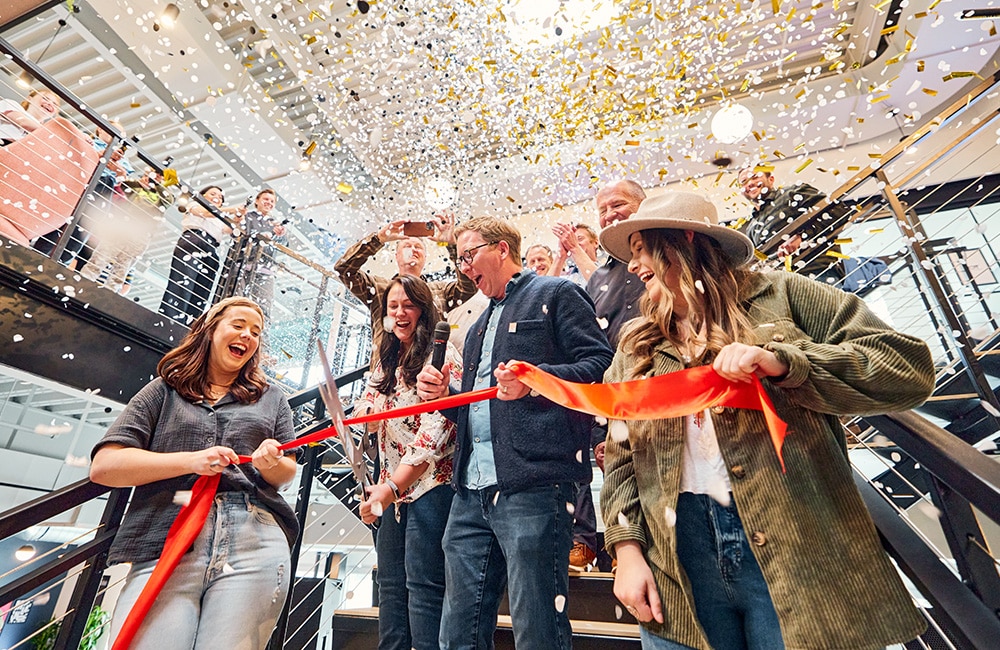 Events, Clubs, & Experiences
Kiln Meridian offers an unprecedented calendar of hand-curated events, clubs, and experiences to empower you to feel and perform at your very best. Step into our plant-filled spaces, take a yoga class at lunch, meet like minded professionals and wrap your day networking at Après Work or Wine Tasting experiences.
Handcrafted Spaces
Handcrafted with thought and purpose, Kiln Meridian represents the best of our design process, featuring all 23 of our uniquely designed products, from club and resident desks to our theater seating and private office spaces. Whether you're a team of one or a hundred, there's a uniquely designed office space to fit your needs.
Community
Equip your team with the competitive-advantage of being embedded within a thriving community of like-minded professionals looking to expand their circle and share their knowledge. Kiln's extensive calendar of events and experiences offers countless opportunities for networking, professional development, learning, and socializing. This is more than just a coworking space in Meridian, it's a deep and connected community of the brightest minds.
Amenities
Embed your team in a frictionless workplace experience with robust all-inclusive amenities, empowering you to focus on your business while Kiln takes care of the rest. Attend regular networking events to build your circle of influence, and enjoy on-site wellness offerings from yoga and relaxation rooms to fitness areas and wellness events.
Every day brings something to look forward to, including curated snacks, wine tasting, après work, and happy hour. Experience a seamless transition between home and the office and get everything your team needs in one place.
Workspaces Designed to Elevate Performance
Private office and meeting room space for teams of 15 to 50. Customizable and branded to create an ideal HQ.
Private office for 1 to 15 people. Enclosed, lockable, and ready for your to team to quickly move-in and call it home.
A dedicated desk to set up base camp. Perfect for an individual or a growing team. A comfortable and fun way to work.
Collaborative and agile shared desk. An easy way to set up shop for a professional who is always on the move.